Failure sucks. Let's be honest. No one likes it. No matter the scale or level on which we fail, it stings. Whether you melt down or move on, it is still uncomfortable. I think that is partly why I have been putting this post off. Some of us pivot when we fail, while some choose a new path entirely. Sometimes we just want to crawl in a hole and hide for a while, and sometimes we want to go out swinging and take the whole place down with us. Or, perhaps you are a true diva like me you and do a little bit of all of these things until you have run the whole gambit of emotional responses. And, the good news is, that's okay. What isn't okay is to give up on something you truly believe in just because you were met with some version of failure. As cliché as it sounds, we all know that it is true. I say all of this to say, as most of you know, the Kickstarter I launched in November was not successfully funded.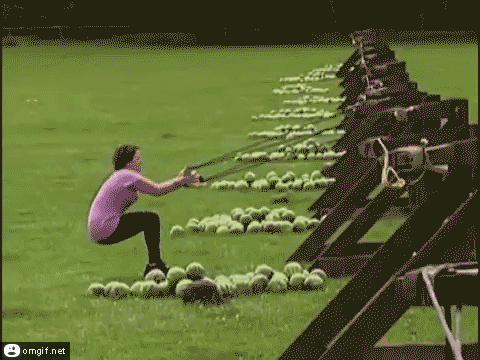 When the campaign ended and the aforementioned emotions were unfolding in the Downs' household, I started asking questions. Was Know just not a good idea? Was it not communicated clearly? If that was the case, where did the breakdown happen? Perhaps I just didn't reach enough of the right people. Or, maybe I didn't lay enough ground work for the campaign. To answer these questions, I reached out to some close confidants who I knew would provide honest and insightful feedback. Here is what I learned both directly and indirectly from those conversations.
The idea seems practical and logical, but the actually product is unclear.

Where would Know be available, and who can use it?

How will quality be monitored?

Is there a market for Know and what would the scale actually be?

What methods will be used to actually track and evaluate the sustainability of Know?
Having these conversations provided me with very valuable insight. They also allowed me to identify an overarching issue which was less about the content provided and more about the amount of content provided at once. This fire hydrant of information had left people drowning in material and entirely taken aback by the amount of ideas being presented at one time. Taking all of this into consideration, and looking at how to move forward from here, I think the most constructive way to build this project will be to break it down into phases. This will allow us to slowly immerse ourselves in the local food system and discover exactly what Know's place is in it.  
Over the last few months, I have redesigned the website to represent the wireframe prototype of the app I had previously built. This will allow everyone to interact with Know and see how it will actually work to meet their food needs. This is one of the biggest changes I will be making on the project. Instead of raising a large sum of money up front to build a full blown app right out of the gate, I will be working to raise a smaller amount to develop a fully operational web-based platform. While a website will not allow for all of the features I plan to have one day, it will allow Know to get to market in a much timelier and cost-effective manner. I will be working to launch another fundraising campaign in the coming week with a much more obtainable goal to allow this build to happen.
Going forward, I will be posting blogs on a monthly basis. These posts will focus on where the project is and what I have learned from my research and talks with farmers. To give everyone an idea of what to expect over the next several months and hold myself accountable, I am finishing up a schedule of what I have planned in terms of project milestones and blog content in the coming months. Once I confirm the final few items, I will have it posted on the website. You all have been so encouraging and supportive of me during this process, and I am excited to be able to share this experience with you. I can't wait to see what will happen next!
Please reload